Hello Friends,In this article we will tell you about marvels super hero movies.
1.Iron man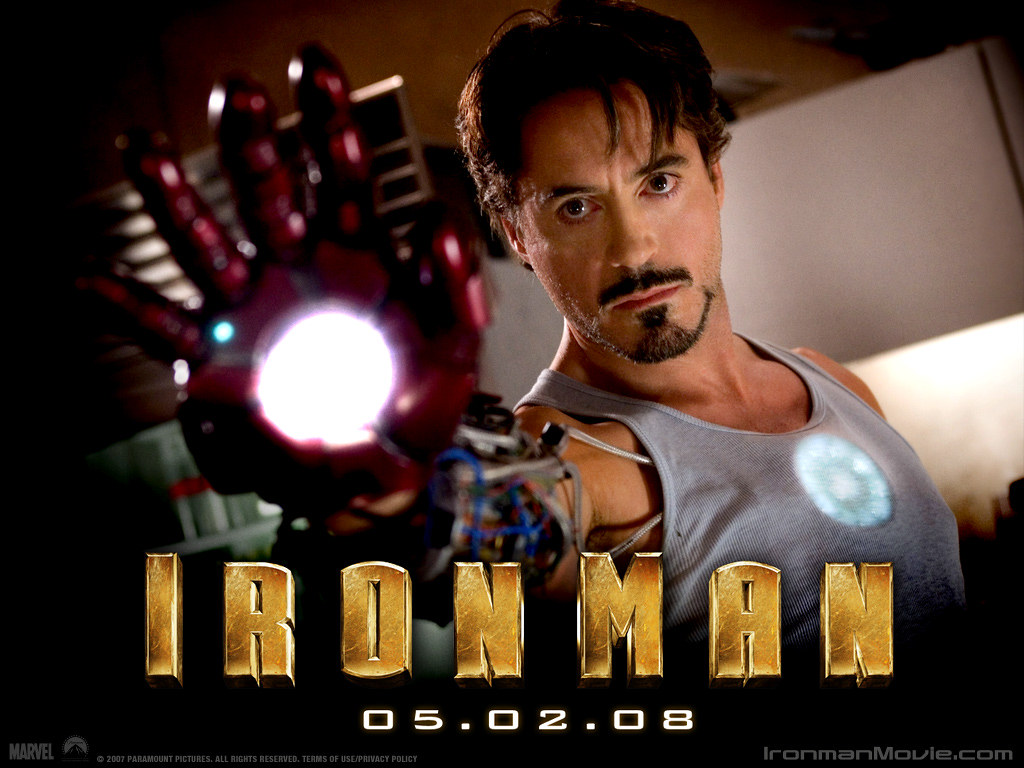 Genre :
Action,Adventure,Sci-Fi
Stars : Robert Downey Jr., Gwyneth Paltrow, Terrence Howard
Story : Tony Stark. Genius, billionaire, playboy, philanthropist. When Tony Stark is give a weapons presentation to an Iraqi unit by Lt. Col. James Rhodes, he is given a ride on enemy lines. That ride ends when Stark's Humvee that he's riding in is attacked by enemy combatants. He survives with a chest full of shrapnel and a car battery attached to his heart. In order to survival he comes up with a way to miniaturize the battery and figures out that the battery can power something else. Thus Iron Man is born. He uses the device to escape from the cave of Iraq. Once he back to home, then begins work on perfecting the Iron Man suit. But the man who was in Stark Industries has plans of his own to take over Tony's technology for other matters.

2.Iron Man 2
Story : Armored superhero Iron Man,Tony Stark faces pressure from the government, the press, and the public to share his technology with the military. the invention of tony Stark with Pepper Pott and James "Rhodey" Rhodes at his side, must forge new alliance and confront powerful enemies.
3.Iron Man 3
Story : Marvel's "Iron Man 3" Tony Stark against an enemy whose reach knows no bounds. When Stark find his personal world destroying by his enemy's hands, he embarks on a harrowing quest to find those responsible. This journey, will test his mettle. With his back against the wall, Stark is left to survival by his own devices, relying on his ingenuity and instincts to protect those closests to him.

4. The Incredible Hulk
Artist :- Edward Norton,Liv Tyler,Tim Roth,William Hurt,Tim Blake Nelson,Ty Burrell,Christina Cabot,Peter Mensah
Genres :- Action,Adventure,Sci-Fi
Length :- 1 Hours 52 Minutes
Storyline: Scientist Bruce Banner scours the planet for an antidotes to the unbridled forces of rage within him: the Hulk.he finds himself coming face to face with a new, deadly foe. when the militaries masterminds who dreams of exploiting the force him back to civilization.
You May Also Read:Arnold's Best Movies
5.Thor
Genre :
Action,Adventure,Fantacy
Stars : Chris Hemsworth, Anthony Hopkins, Natalie Portman
Story : The Thor (Chris Hemsworth) is cast out of the fantastic realms of Asgard by his father Odin (Sir Anthony Hopkins) for his arrogance and sent to the Earth to live amongst humans. he is Fall in love with scientist Jane Foster teaches Thor needs lesson, and his new-found strength comes into play as a villain from his homeland sent dark forces toward Earth.

6.Captain America: The First Avenger
Artist :- Chris Evans,Hayley Atwell,Sebastian Stan,Tommy Lee Jones,Hugo Weaving,Dominic Cooper,Richard Armitage,Stanley Tucci
Genres :- Action,Adventure,Sci-Fi
Length :- 2 Hours 4 Minutes
Storyline: During World War II, Steve Rogers is a sick man from Brooklyn who is transform into super-soldier Captain America to aid in the war effort. Skull must be stop by Rogers Adolf Hitler's ruthless head of weaponary and the leader of the organizations that intends to use a mysterious devices of untold powers for world dominating.

7.The Avangers
Artist :- Robert Downey Jr.,Chris Evans,Mark Ruffalo,Chris Hemsworth,Scarlett Johansson,Jeremy Renner,Tom Hiddleston,Clark Gregg
Genres :- Action,Adventure,Sci-Fi
Length :- 2 Hours 23 Minutes

8.Thor-The Dark World
Genre :
Action,Adventure,Fantacy
Stars : Chris Hemsworth, Natalie Portman, Tom Hiddleston
Story : A race of being started Thousands of years ago known as Dark Elves tried to send the universe into darkness by using a weapon known as the Aether. Warrior from Asgard try to stop them, but their leader Malekith (Christopher Eccleston) escaped to wait for another opportunity. The warriors find the Aether, and since it cannot be destroy, they try to hide it. and the present day, Jane Foster (Natalie Portman) awaiting the return of Thor (Chris Hemsworth), although it has been two years since they last saw once another. In the meantime, Thor has been try to bring peace to the nine realms. Jane discover an anomaly similar to the one that brought Thor to the Earth. She go to investigate, find a wormhole, and is sucked into it. Back on Asgard, Thor wishes to return to the Earth, but his father, Odin (Sir Anthony Hopkins), refuses to let him. Thor learn from Heimdal (Idris Elba), who can see into all of the realm, that Jane disappeared. Thor then returns to the Earth just as Jane reappear. However, when...

9.captan america-The Winter Soldier
Artist :- Chris Evans,Samuel L. Jackson,Scarlett Johansson,Robert Redford,Sebastian Stan,Anthony Mackie,Cobie Smulders,Frank GrilloAudio
Genres :- Action,Adventure,Sci-Fi,Thriller
Length :- 2 Hours 16 Minutes
Storyline: After the cataclysmic events in New York with The Avengers, Steve Rogers, Captain America is living quietly in Washington. and trying to adjust to the modern world. But when a S.H.I.E.L.D. colleagues comes under attack, Steve becomes embroiled in a web of intrigues that threatens to put the world at risk.

10.Guardian of Galaxy
Artist :- Chris Pratt,Zoe Saldana,Dave Bautista,Vin Diesel,Bradley Cooper,Lee Pace,Michael Rooker,Karen Gillan
Audio Language :- Hindi / English
Genres :- Action,Adventure,Sci-Fi
Length :- 2 Hours 1 Minutes

11.Avangers-The Age of Ultron
Artist :- Robert Downey Jr.,Chris Hemsworth,Mark Ruffalo,Chris Evans,Scarlett Johansson,Jeremy Renner,James Spader,Samuel L. Jackson
Genres :- Action,Adventure,Sci-Fi
Length :- 2 Hours 21 Minutes
Storyline: The things go awry when Tony Stark tries to jump start a dormant peace keeping programs, and Earth's Mightiest Heroes are put to the ultimate tests as the fate of the planet hangs in the balance.

12.Ant Man
Artist :- Paul Rudd,Michael Douglas,Evangeline Lilly,Corey Stoll,Bobby Cannavale,Anthony Mackie,Judy Greer,Abby Ryder Fortson
Genres :- Action,Adventure,Comedy,Sci-Fi
Length :- 1 Hours 57 Minutes
Storyline: Doctor Hank Pym, protect the secrets behind the spectacular Ant-Man suit from a new generation.suit specialities Armed with the ability to shrink in scale but increase in strength, Against seeminglys insurmountable obstacles, Pym and Langs must plan and pull off a heist that will save the world.

13.Captan America-Civil War
Artist :- Chris Evans,Robert Downey Jr.,Scarlett Johansson,Sebastian Stan,Anthony Mackie,Don Cheadle,Jeremy Renner,Chadwick Boseman
Genres :- Action,Adventure,Sci-Fi
Length :- 2 Hours 27 Minutes
Storyline:
The government decides to push for the Anti-Hero Registration Act, a law that limits a heroes actions.after many people fearing the actions of super heroes. This results in a division in The Avengers. The Act claiming that their actions must be kept in checking otherwise cities will continue to be destroyed and Iron Man stands with this. but Captain America feels that saving the world is daring enough and they cannot rely on the government to protect world.

14.Doctor strange
Genre :
Action,Adventure,Fantacy
Stars : Benedict Cumberbatch, Chiwetel Ejiofor, Rachel McAdams
Story : The Talented neurosurgeon Doctor Stephen Strange who is a after a car accident he must put ego aside and learn the secrets of a hidden world of mysticism.

15.Spider man
Genre :
Action,Adventure,Sci-Fi
Stars : Tom Holland, Michael Keaton, Jon Favreau, Zendaya, Donald Glover
Story : Tony Stark mentor of Peter Parker helps try to balance his life as an high school student in Queens New York City Washington DC while fight against the crime as a superhero alter ego Spider Man as a new threat the Vulture emerges.

16.Thor-Ragnarok
Genre :
Action,Adventure,Sci-Fi
Stars : Chris Hemsworth, Tom Hiddleston, Cate Blanchett
Story : Thor must fight for survives and race against time to prevent the all powerful Hela from destroying his home and Asgardian civilization.when the Thor find himself in a lethals gladiatorial contests against the Hulk his former ally.
17.Black Panther
Genre :
Action,Adventure,Sci-Fi
Stars : Chadwick Boseman, Michael B. Jordan, Lupita Nyong'o
Story : T'Challa, the king of wakanda must step forward to lead his people into a new future and must confront a challenger from his country's past.

18.Avangers-Infinity War
Artist :- Robert Downey Jr.,Chris Hemsworth,Mark Ruffalo,Chris Evans,Scarlett Johansson,Don Cheadle,Benedict Cumberbatch,Tom Holland
Length :- 2 Hours 29 Minutes
Storyline: The world from threats to protects continues by The Avengers and their allies have it is dificult for any one hero to handle a new danger has emerged from the cosmic shadow Thanos. his goal is to collect all six Infinities Stones, artifacts of unimaginable power,and use them to inflict his all of reality.

19.Avangers-End Game
Genres :- Action Adventure Fantasy
story: the Avengers assemble once more in order to undo Thanos' actions and restore order to the universe With the help of remaining allies.
20.Captain marvel
Artist :- Brie Larson,Samuel L. Jackson,Ben Mendelsohn,Jude Law,Annette Bening,Lashana Lynch,Clark Gregg,Rune Temte
Genres :- Action,Adventure,Sci-Fi
Length :- 2 Hours 3 Minutes
Storyline: Earth is caught in the middle of a galactic war between two alien races The story follows Carol Danvers as she becomes one of the universe's most powerful heroes.
Thanks
Conclusion:
We hope that you have liked this article of ours and you must have found it, so if you like our article, then share it with your friends on social media and then if you have any problem then in the comment Do tell.


Best marvel superhero movies
Reviewed by
Mahesh Jaiswal
on
July 02, 2020
Rating: